Academic management consulting and development company
Acquiring and sharing in-depth knowledge of our clients' work and going the extra mile for them has been the definition of a job well done at Equinoxe for nearly 30 years. Our ambition has been at the heart of our company's values since its founding in 1993.
As a development and consulting company in Academic Management we aim to be the competence centre for our clients, building lasting relationships that allow bring our clients sustainability and long-term vision.
By working in close collaboration with major organisations such as l'École polytechnique fédérale de Lausanne (EPFL), we have developed state of the art solutions both powerful and customisable.
Our knowledge in our clients's work as well as complete range of solution and high level services are key to our success where partnership is the watchword.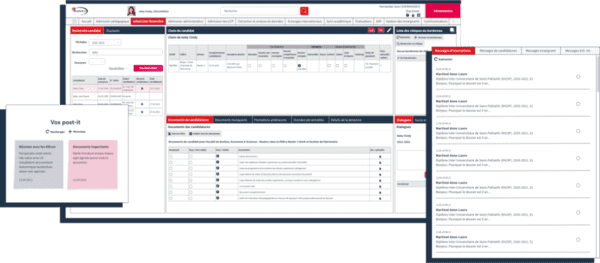 IS-Academia Academic
management system
Engineering and R&D in the fields of academic and hospital management. Representative of the ERP IS-Academia, intended for the field of education, in the broadest sense (Universities, Polytechnics, compulsory and post-compulsory public schools).

The Covid-19 health crisis has changed many aspects of our personals and professionals lives. Teleworking and online training has taken on a new dimension and

Post-its are the current and indispensable tool of an administrator. Reminder, appointment, to do lists, reminders, password… They are often sticked on the edge of

We have implemented our new website in June 2022. This one aims to improve the experience of our visitors and to give an optimal mobile